Submitted by

icadmin

on Sun, 05/02/2017 - 15:28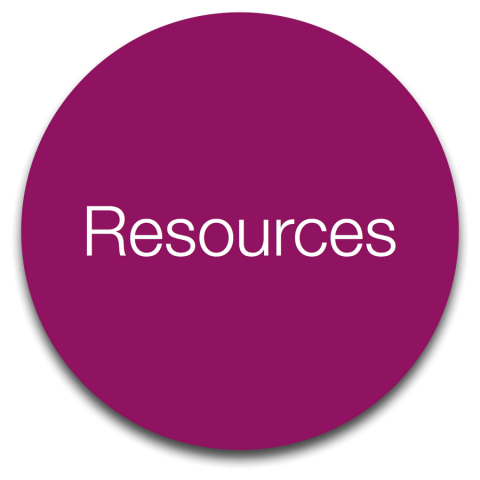 High-Tech medicines not listed below are available to order from either of the two main wholesalers. Contact numbers for all High-Tech suppliers are at the bottom of this article.
High-Tech Hub support: 01 864 7135, 01 864 7173 or email them at [email protected].
| | |
| --- | --- |
| A |   |
| Adcirca | Uniphar and United Drug |
| Advagraf | United Drug and Astellas 1800 255 075 |
| Afinitor | Uniphar |
| Aranesp | United Drug |
| Avonex | United Drug |
|   |   |
| B |   |
| Betaferon | HE Clissman (01) 4688 700 |
| Bicalutamide (generic of Casodex) | Uniphar, UD and Eurodrug (01) 854 4810 |
| Binocrit | Uniphar |
| Bondronat | Uniphar |
|   |   |
| C |   |
| Capecitabine (generic of Xeloda) | Eurodrug (01) 854 4810 |
| Cosentyx (secukinumab) | Uniphar (01) 468 7501 |
| Casodex | Uniphar, UD and PCO |
| Cayston | Gilead (01) 291 3580 |
| Cellcept | Uniphar and PCO 1850 421 421 |
| Cetrotide | Uniphar |
| Colobreathe | Allphar (01) 468 8456 |
| Copegus | Uniphar |
| Cimza (certolizumab pegol) | United Drug |
| Copaxone (Teva) | United Drug |
| Cosentyx (secukinumab) | Allphar (01) 468 8456 |
|   |   |
| D |   |
| Decapeptyl | United Drug |
| Dukoral | Uniphar |
| Dysport | United Drug |
|   |   |
| E |   |
| Enbrel | Pfizer 1850 249 349 |
| Eprex | Uniphar |
| Esbriet | Allphar (01) 468 7919 |
| Exjade | Uniphar |
| Eporatio | United Drug |
| Esmya 5mg | Uniphar |
|   |   |
| F |   |
| Firmagon (degarelix) | United Drug |
| Faslodex (fulvestrant) | United Drug |
| Forsteo | Uniphar, UD and PCO |
|   |   |
| G |   |
| Genotropin | Pfizer 1800 460 900 |
| Glivec | Uniphar |
| Gonal | Uniphar, UD and PCO |
| Gilenya | Uniphar |
|   |   |
| H |   |
| Humira | Uniphar |
| Hycamtin | Uniphar (01) 468 7501 |
|   |   |
| I |   |
| Increlex | United Drug |
| Inlyta | Pfizer 1850 249 349 |
|   |   |
| J |   |
| Jakavi (ruxolitinib) | Uniphar |
|   |   |
| K |   |
| Kalydeco | Vertex 1800 936 900 |
| Kineret | United Drug |
|   |   |
| L |   |
| Lonquex (Teva) | United Drug |
| Lonsurf (trifluridine/tipiracil) | United Drug |
| Luveris | Uniphar |
| Lutrate | Uniphar |
|   |   |
| M |   |
| Menopur (Menotrophin) | United Drug |
| Mimpara | United Drug |
| Mircera | Uniphar |
| Modigraf | United Drug |
| Myfortic | Uniphar |
| Mycophenolate (generic of Cellcept) | Eurodrug (01) 8544 810 |
| Myfenax (Teva) | United Drug |
|   |   |
| N |   |
| Neoral | Uniphar and PCO 1850 421 421 |
| Neorecormon | Uniphar |
| Norditropin | Allphar |
| Neulasta | United Drug |
| Neupogen | United Drug |
| Nutropinaq | United Drug |
| Nexavar 200 mg (sorafenib) | Uniphar and United Drug |
|   |   |
| O |   |
| Orencia (abatacept) | United Drug |
| Ovitrelle | Uniphar |
| Opsumit | Uniphar |
|   |   |
| P |   |
| Pegasys | Uniphar |
| Pergoveris | Uniphar |
| Prograf 500 mcg | United Drug |
| Prograf 1 mg & 5 mg | Astellas 1800 255 075 or (01) 463 7314 |
| Prostap | United Drug |
| Prolia (NOT HIGH-TECH) | UD & PCO 1850 421 421 & Amgen 1800 936 254 |
| Proleukin | Uniphar |
| Pulmozyme | Uniphar |
| Puregon | PCO 1850 421 421 |
|   |   |
| R |   |
| Rebif | Uniphar |
| Revlimid | UD (must register with Celgene) |
| Revatio | Pfizer 1800 460 900 |
| Risperdal Consta | Uniphar and PCO |
| Roferon | Uniphar |
| Roactemra | Uniphar |
| Revolade | Uniphar (01) 468 7501 |
|   |   |
| S |   |
| Saizen | Uniphar |
| Sandimunn | Uniphar |
| Sandostatin | Uniphar |
| Somatuline | United Drug |
| Simponi | United Drug |
| Somavert | Pfizer 1800 460 900 |
| Stelara (ustekinumab) | Allphar (01) 4688456 |
| Sutent | Pfizer 1800 460 900 |
| Synagis | Uniphar |
| Stivarga (regorafenib) | Uniphar and United Drug |
|   |   |
| T |   |
| Tafinlar | Uniphar |
| Tarceva | Uniphar |
| Tasigna | Uniphar |
| Tecfidera | United Drug |
| Teysuno | Allphar |
| Tevagastrim (Teva) | United Drug |
| Temozolamide (teva) | United Drug |
| Thalidomide | UD (must register with Celgene) |
| Tobi | Uniphar |
| Tyverb | Uniphar |
| Tracleer | Uniphar |
|   |   |
| V |   |
| Valcyte | Uniphar |
| Vfend | United Drug |
| Volibris | GSK |
| Votrient | Uniphar |
|   |   |
| X |   |
| Xalkori (crizotinib) | UD & Pfizer 1850 249 349 |
| Xtandi (enzalutamide) | Astellas via UDG 1800 25 50 75 |
| Xeloda | Uniphar and PCO 1850 421 421 |
| Xgeva | United Drug |
|   |   |
| Z |   |
| Zarzio | Uniphar |
| Zelboraf | Uniphar |
| Zemplar | Uniphar |
| Zoladex | PCO 1850 421 421 |
| Zomacton (somatropin) | United Drug |
| Zytiga | Uniphar |
| Zyvox | United Drug |
| Zavesca | Uniphar |
| Zydelig (Idelalisib) | Gilead |
Suppliers
Allphar (01) 468 8456
Amgen 1800 936 254
Astella 1800 255 075 & (01) 63 7314
Clissman (01) 468 8700
Eurodrug (01) 8544 810
Gilead (01) 291 3580, Fax: 0214825385, e-mail:

[email protected]

GSK (01) 495 5000
PCO 1850 421 421
Pfizer 1800 460 900 & 1850 249 349
United Drug - Ballina (096) 72555
United Drug - Dublin (01) 463 2300
United Drug - Limerick (061) 315 411
Vertex 1800 936 900
Uniphar (01) 468 7508 & (01) 468 7501
Source: poitigeir.com